First Light Farm offers
seven different ways that you can become involved and increase your access to healthy foods as well as your knowledge about sustainable practices that you can use in your own garden at home:

1. Become a Member of First Light Farm:
We value our members. They are the heart of our farming community.
For an annual fee of $35, you become a member of First Light Farm and:
Take Educational Classes at a discounted price;
Purchase Bulk Vegetables at discounted prices through our u-pick of CSA program;
Come pick Thursday and Fridays - not just on weekend which is when the farm is open to the public;
Grow your Own Food by Joining our Mini Farm Program so you can cultivate your own plot of land (separate fees apply for the different sizes of mini farms);
Enjoy our seasonal farm dinners where we celebrate and enjoy season's bounty;
Participate at least monthly in the work of the farm as an educational and spiritually/physically renewing experience in our "Renew, Refresh and Reset" program;
Receive our weekly newsletter with recipes, information about sustainable practices, and other important news;
Enjoy freshly harvested and sustainably grown vegetables, herbs and flowers brought back to Seattle's Greenwood and Phinney neighborhoods as well as Carnation/Fall City/Duvall (pick up at the farm) Spring 4-week offering and our 20-Week program; and
Have access to organic vegetable starts we grow for your own garden or mini farm.
2. CSA (Community Supported Agriculture)
First Light Farm has a CSA program for Seattle residents (in particular our Greenwood and Phinney neighbors) who don't want to personally drive to the farm each week to pick their own produce, but instead want us to select fresh, seasonal, sustainably-grown vegetables, flowers and herbs for them. Weekly prices range from $20 (1-2 people), $35 (small family), to $45 (large family or small group/organization) for a bag of freshly-harvested produce.


3. General Public: U-Pick (no need to become a member to u-pick)
Enjoy picking your own vegetables, flowers and herbs through our farm's U-pick program,
Saturdays-Sundays, 10:30-5:00 pm, June through September and 10:30-4:00 pm in October
(depending on weather);
Shop at our farm stand (same hours as above); and
Expand your knowledge through one of our classes (see our blog).
4. Grow Your Own Food: Become a Mini Farmer
Grow your own food on your own "mini farm"
Different sizes Mini Farms available (10'x10' up to 10'x90')
Support, tools and encouragement provided
Great activity for the serious want-to-be-a farmer or a family with no experience at all
5. Volunteer/Work-ShareFirst Light Farm's Work Share Program
is geared towards people who want to volunteer their time for four hours/week throughout the summer to have an experience of "getting their hands dirty" and enjoy learning the full cycle of eco-farming through hands-on experience in seed propagation, seeding, weeding, harvesting, selling as well as soil care and sustainable practices. If you're interested in joining our workshare program from June through September, email us at
firstlightfarm@earthlink.net. We love our volunteers!
6. Farmer Mentorship Program
First Light Farm's mentorship program
is designed for the next level up from workshare. It's for people who think that they may want to someday have their own organic farm. Working two days/week at the farm, you will work side by side with the co-owners and farming staff to build a solid foundation of what sustainable farming is like and what is required! Every season, First Light Farm looks for 3-5 people who want to participate in the season. These positions are unpaid, but participants take home lots of knowledge AND fresh produce as an exchange. The season starts around April or May and runs through October. Interested? Questions? Email us at
firstlightfarm@earthlink.net
7. Become a Sustaining Member of First Light Farm with a gift of $100.00 or more
First Light Farm operates from a principle of care -- care for the soil, care for our staff, and care for the communities we serve.
By becoming a Sustaining Member of First Light Farm, you join with us in helping care for the habitability of our planet, in our work to regain fertile soils and plant biodiversity, and in addressing the social inequities that exist where not everyone has access to affordable healthy foods. As a small farm, we are dependent on our larger community, our Sustaining Members, who share their resources as well as passion and expertise. Your gift of $100+ is your commitment to being part of First Light Farm's mission for social and ecological change beginning with healthy soils. Please join us! Send your check to First Light Farm, 720 North 84th Street, Seattle, WA 98103
Want to be on our mailing list? Want to join as a member? Like to try your hand as a farmer with your own mini farm? Volunteer? Interested in learning more about our CSA program? We have lots of options for you to be involved! Email us below.
Let's get healthy together!
Powered by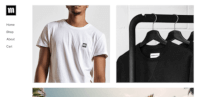 Create your own unique website with customizable templates.