Quick one-pan tomato sauce 2 servings
Ingredients:
1 pint of cherry tomatoes
2-3 cloves of garlic
1 tsp crushed red pepper
splash of white wine (optional)
salt to taste
extra virgin olive oil
1/8 C fresh herbs such as basil, mint, and shiso, torn or gently chopped

1. Cut the tomatoes in half and mince the garlic. Heat about a tbsp of oil in a skillet over medium-high heat.

2. Once the pan is hot (but not smoking), add the garlic and cook for about 30 seconds before adding the crushed red pepper. Sauté until it just starts to turn golden and then add in the tomatoes. Add a few big pinches of salt and continue to cook until the tomatoes collapse. You can add some water here to help it along (if you're cooking pasta to go with this I suggest taking a few tablespoons of the starchy water). Add a splash of white wine and cook it down. Taste and adjust for seasoning. The entire process should take about 15 minutes.

3. If desired, remove the tomato skins. They will start to shed and can be removed relatively easily but this definitely a personal preference!

4. Add in the fresh herbs and mix together. Add to pasta or whatever grain, vegetable, meat you desire.


Roasted Eggplant and Tomato Sauce
1 large eggplant
1 cup of cherry tomatoes
2 cloves of garlic
Olive oil
Fresh basil

Slice eggplant into thick rounds. Sprinkle salt and let sit for about half an hour. You will see the moisture that the salt has drawn out. Pat with a paper towel or kitchen towel.
Preheat oven to 400 degrees.
Cut eggplant into chunks and place on a baking tray with the tomatoes and garlic. Dress the eggplant and tomatoes with olive oil, salt and pepper. Keep the garlic cloves whole and unpeeled. They will slip out of the skins easily when they are roasted.
Roast in the oven for about 30 min. The eggplant should be very soft and the tomatoes blistered.
Once done, peel the garlic and place all of the ingredients in a food processor. If you want some eggplant chunks in your sauce reserve a small amount. Add about ½ cup of olive oil and fresh basil (or any other fresh herbs you may like) and puree until it reaches a smooth but thick consistency. For a looser sauce add more olive oil. If you don't have a food processor or don't want to pull it out you can make a chunky sauce by mashing everything together and adding olive oil. Taste for salt and pepper and adjust as necessary. Toss with your favorite pasta.

Slow Roasted Summer Tomatoes
A few pounds of plum tomatoes (or any tomato without a lot of water. Heirlooms aren't best for this). You can use cherry tomatoes too, just cut in half and skip the first step of blanching.

Garlic
Fresh or dried herbs
Bring a pot of water to boil. Make a small "x" on the bottom of each tomato. Blanch the tomatoes (put in the water for less than a minute) so that you can easily peel the skins.

Preheat oven to 200 degrees. Slice tomatoes and place on a baking sheet. Add any flavors that you like: thinly sliced garlic, rosemary, basil, thyme, and oregano are some favorites. Sprinkle salt and pepper and place in the oven. You will roast these for a long time. It may take long depending on the thickness of your tomatoes. Check tomatoes after about 2 hours. You should see that they have started to dry out. When you see this, take the tray out of the oven and flip over the slices. Place back in the oven and check on them in another 2 hours.

Note: This may take a long time but I promise you it is well worth it! Use in place of canned/fresh/sundried tomatoes in any of your recipes or just eat plain with a good slice of bread and olive oil. These can also be stored in the freezer if you like to save the summer flavors to have during the winter.

Powered by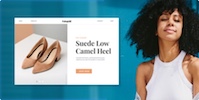 Create your own unique website with customizable templates.