Set oven temp to 300 degrees.
Line a large roasting pan with parchment paper.
Add about 2-3 Tlbs. good olive oil to bottom of pan.
Cut all vegetables to about the same size when roasting.
Start with about 10 lbs mixed variety tomatoes: Roma, slicers, and cherry tomatoes; or enough to fill a large roasting pan.
Cut the tomatoes into quarters.
Add 2-3 small onions quartered.
Add 3-4 medium carrots cut into 4 pieces (Note, carrots add some sweetness so add to taste). Add 3 stalks celery cut into 4 pieces.
Add as much garlic as you like (I added 6 to 8 cloves).
You can also add mild or hot peppers if you like, seeds removed.

Pour another 3-4 Tlbs. olive oil over the vegetables and sprinkle with sea salt. Roast for about 4-5 hours stirring occasionally to prevent burning.

Let cool, then put through food mill type strainer or Squeezo if you have one to remove seeds and skin of the veggies.

Store in freezer bags or containers for the cold nights of winter. Enjoy.
Powered by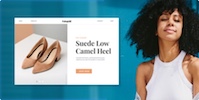 Create your own unique website with customizable templates.