Our Farm - First Light Farm & Learning Center
At First Light Farm, we continually strive to educate ourselves and our customers (whether CSA, u-pick, mini farmers, or the public in general) about our interdependence with the natural world and our ever increasing need to care for and protect this vital relationship between healthy soils and the well-being of our own bodies and the communities we live in. At our farm, we live out our mission of healthy soils, healthy families, healthy communities through different programs and sustainable practices. Although our mission remains the same, our ability and practices change as we evolve in our knowledge of how to live and farm sustainably and interdependently.
Meet The Farmers
We love what we do because creating healthy soils, growing healthy food, and caring for the communities we live in is at the heart of our farm's life and mission.
Participate!
First Light Farm offers multiple ways that you can become involved and increase your access to healthy foods as well as your knowledge about sustainable practices that you can use in your own garden at home
Harvest!
​
At First Light Farm, we encourage you to eat seasonably because your foods are freshest and have the most flavor and nutritional value. Both for our CSA customers as well as our u-pick customers, you can enjoy local, sustainably-raised seasonal produce that will remind you why having access to fresh foods is such a privilege, joy and pleasure. We encourage you to know your farm and farmers. Move beyond "anonymous food" and come visit our farm, help us care for the soil and crops, and spend time with your farmers!
Seasonal Events
​
Every month throughout the summer, First Light Farm offers different classes and events to promote the bounty and diversity of each season and to increase our personal knowledge and collective sense of well-being. Check back often for updates!
Contact Us


We make the same commitment of care to our soil as we do our customers!
Blog

27307 NE 100th Street, Carnation, WA 98014
​206-719-8602
firstlightfarm84@gmail.com
Powered by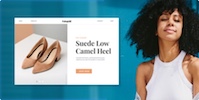 Create your own unique website with customizable templates.