At First Light Farm,
we encourage you to eat seasonably because your foods are freshest and have the most flavor and nutritional value. Both for our CSA customers as well as our u-pick customers, you can enjoy local, sustainably-raised seasonal produce that will remind you why having access to fresh foods is such a privilege, joy and pleasure. We encourage you to know your farm and farmers. Move beyond "anonymous food" and come visit our farm, help us care for the soil and crops, and spend time with your farmers!
U-Pick and Farm Stand opening dates vary each season depending on weather and soil conditions. Check with us via email or on Facebook (www.facebook.com/firstlightfarm1) for more details about what's ready for harvest!

Our Seasonal Harvest for both CSA and U-Pick:Spring crops:
spring onions, radishes, asian greens, lettuces, herbs, green garlic, pea vines, peas, kale, chard, baby beets and carrots, microgreens
Early summer crops:
summer squash, cucumbers, green beans, lettuces, beets, carrots, cabbage, broccoli raab
Summer crops:
tomatoes (paste, slicers and cherries), tomatillos, cucumbers, potatoes, garlic, Asian greens, cabbage, kale, chard, eggplant, peppers, chinese cabbage, ground cherries, herbs, flowers
Fall crops:
onions, cabbage, potatoes, squash, pumpkins, turnips, beets, eggplant, tomatoes, broccoli, cauliflower, herbs, melons
Early winter:
dry beans, potatoes, pumpkins, winter squashes, brussel sprouts
Contact us about specific varieties and bulk harvesting so we can make sure to accommodate you!
Email
us at firstlightfarm 84@gmail.com. We're here to be helpful!
"When despair for the world grows in me, and I wake in the night at the least sound in fear of what my life and my children's lives may be -- I go and lie down where the wood drake rests in his beauty on the water, and the great heron feeds. I come into the peace of wild things who do not tax their lives with forethought or grief. I come into the presence of still water. And I feel above me the day-blind stars waiting with their light. For a time I rest in the grace of the world, and am free."

– Wendell Berry, author, poet and farmer

Powered by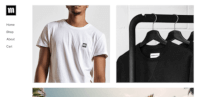 Create your own unique website with customizable templates.