We love to share the bounty that nature provides us each year. That's how we like to approach our CSA program, as sharing our veggies with our family & neighborhoods, and the First Light Farm family and the communities we belong to reflect a diverse palette of tastes & diet which we like to accommodate with our CSA program by having a variety of options to choose from:
CCSA (Choice Community Supported Ag)
An annual $35 membership fee gives you access to our complete list of vegetables that our fields tell us are ready, that you can choose from each week. You can pick the veggies, the amount, and even order certain crops in bulk! The total costs depends on you!
​
Send us an email at ​
firstlightfarm84@gmail.com
to sign up!
New on the list this year is raw local honey by a friend of the farm Jim the bee man. When First Light Farm was in it's previous location he would keep his bees on the farm. Now they are at Local Roots near-by, but we still think of them as our bees a little bit, after watching them do their work throughout the crops, it felt like teaming up to grow the best veggies!
There will also be bread loaves from
Sea Wolf bakery
in Fremont! We will have several different types available, baked the day of delivery too!
Finally we will also have various teas on offer throughout the season. This month we have Kahwa tea, which is a fascinating sensual tea that is inspired by a traditional communal tea in the northern region of the Indian subcontinent. Traditionally it is made in a samovar. It is believed that Kahwa has been part of the regional tea culture since time immemorial. Kahwa is often served with honey to guests at dinner. Saffron is added for special occasions.
The tea is lightly boiled creating a great balance of spice, floral, and nutty character. Honey added after steeping brings out the brightness of the flavor. From
Sarah
at
Harbor Herbalist
!
Also, for additional perks to being a member check out our
Participate!
page!
CSA
(Community Supported Ag)
We will choose from the veggies available that week to put together a bag and we'll do our best to keep it balanced! This program is great for folks who's schedule might not include time to plan meals and menus for the week, but still want naturally-grown, farm fresh produce delivered each week! There are several size options to choose from:
Large Daikon Size - $45.00 per week comes with up to 10 different veggies that are ready
Medium Turnip Size - $25.00 per week comes with up to 6 different veggies that are ready
Small Cherry Belle Size - $15.00 per week comes with up to 4 different veggies that are ready
Send us an email at ​
firstlightfarm84@gmail.com
to sign up
!
Delivery Fee
For deliveries made outside of the Greenwood/Phinney area that we call home, we charge $5/week for gas that will be added to the monthly totals. If you want to be a drop-off location for 5 or more families though, we'll be happy to waive the fee! Send us an email at
firstlightfarm84@gmail.com
if you're interested!
Powered by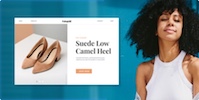 Create your own unique website with customizable templates.